What we offer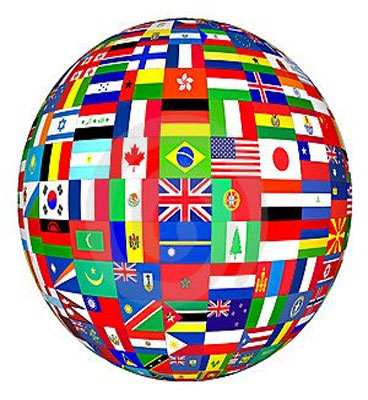 LANGUAGES
We currently offer high-quality language training in 16 languages:
| Arabic | Italian |
| --- | --- |
| Chinese | German |
| Dutch | Portuguese |
| English | Russian |
| French | Slovakian |
| German | Spanish |
| Greek | Swedish |
| Hebrew | Turkish |
We are regularly working on providing lessons in more languages, so if you require a language that is not listed here please do not hesitate to ask and we will be happy to help!
TUITION AT ALL LEVELS

Whether you are beginner, intermediate, advanced or learning a language at school, we tailor our courses to suit your requirements and have them at the best convenient place for you: home, office, Central London Area...

One to one tuition or group lessons, whichever option you choose, our courses will provide you with fluency, reading ability, writing skills and a broad vocabulary as well as an understanding of foreign cultures.

ONE-TO-ONE COURSES
Content and time table are tailored to the specific needs and requirements of the student.
-Lessons take place in companies, at home, Central London Area
-Tailor made to the clients needs
-Focus on general or business language


Individual tuition is available to any student wishing to follow their own language training programme on a one to one basis.

Corporate clients often favour this approach as it enables them to focus on a language specific to their role and field of work. One to one courses are equally suitable for people with more general training needs or those preparing for an examination.

Course options
-Face-to-face language training
-Telephone training
-Combined face to face and telephone training

GROUP LESSONS
In all classes there is an emphasis on providing useful and relevant language using up to date and interesting materials. Students are encouraged to practise the language in class through a range of activities to help build confidence and develop fluency.


LEVELS

At LSL we teach all levels in the target languages:

Beginners (A1 of CEFR)
No previous knowledge of the language is required. You will learn a useful and practical language for travelling and socialising and gain language skills.

Beginner continuation (A2 of CEFR)
Students should be able to convey basic information and use basic greetings. Their ability to communicate is limited to the most basic structures and vocabulary in tourist like situations.

Elementary
Students should be able to understand simple questions, statements and survive in basic situations. E.g. travel, accommodation, shopping and socialising. Their comprehension of the language is also limited. They use mainly present tense, with some set phrases for the past.

Pre Intermediate (B1 of CEFR)
Students should be able to communicate adequately in simple everyday situations. They should be able to name common objects and events and people in familiar roles. They can use simple expressions for the past, present and future although still make basic errors.

Intermediate (B2 of CEFR)
Students should be able to communicate their ideas in the majority of everyday situations and common topics. They should be able to use a variety of tenses and expressions with reasonable accuracy and be able to deal confidently with authentic listening and reading material.

Upper Intermediate (C1 of CEFR)
Students should be able to express themselves quite fluently, although not always accurately, with a wide range of vocabulary and a command of comprehensive grammar structures. They should be able to use the target language in a variety of contexts.

Advanced (C2 of CEFR)
Student's should be able to use an extensive range of tenses and idiomatic expressions and master the relevant language strategies to be able to deal with highly specialised tasks.
For more details about CEFR levels please go to
http://en.wikipedia.org/wiki/Common_European_Framework_of_Reference_for_Languages#Levels