French courses in France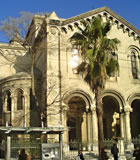 Our partner school in Montpellier is ILP. ILP specialises in teaching French as a foreign language.
The school has been offering language classes to students of all ages from around the world since 1982.
They have been widely recognised for the superior quality of their teaching methods and the dedication of their instructors.

As a member of SOUFFLE group, ILP complies to a quality charter, ensuring extreme care in the choice of instructors, teaching and assessment methods, course materials and host families.
Also, ILP was one of the first schools in France and the first school in Montpellier to be awarded the "Quality Award for French as a Foreign Language", based on the quality of its teaching and all-round services.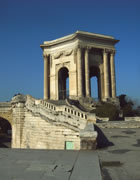 You will be taught by specialised teachers who hold qualifications in teaching French as Foreign Language and have considerable experience with international and multi-cultural classes. Our aim is to enable students to communicate in daily life as quickly and efficiently as possible.

Grammar and phrase structure are addressed through role-plays, games, debates and other practical exercises requiring an activeparticipation on the part of the learners.
For more information please see brochure below.

Brochure for courses in France
Size: 115K
Download